There were almost twenty-one million people lives in Syria in 2010. In March 2011, protests erupted in Syria in the context of the Arab Spring. The government of Bashar Assad, in place since 2000, resorted to strong repression, in particular through the use of live ammunition against the demonstrators.

International organizations denounced human rights violations during the popular uprising. This led to the emergence of independent armed movements, founded by deserters from the regular army, such as the Free Syrian Army. The conflict turned into a civil war, with the government receiving support from outside armed forces such as Russia, Iran, and Hezbollah.

In light of the failed diplomatic attempts to resolve this crisis, it has resulted in the widespread destruction of infrastructure in much of the country, and the displacement of a large part of civilians. We deplore the destruction of archaeological sites and the collapse of the economy, as the high number of deaths, injuries, arrests, kidnappings, and disappearances.

Human Rights Watch says more than 400,000 people have been killed in Syria since 2011.
Political prisoners, at least 129,000, remain in custody by regime forces. 13,983 people have been killed as a result of torture in the regime's prisons since March 2011.

The number of Syrian refugees worldwide is 5,556,417, according to statistics from the United Nations High Commissioner for Refugees (UNHCR) as of January 30, 2020. What can be said, finally, of the more than six million internally displaced persons...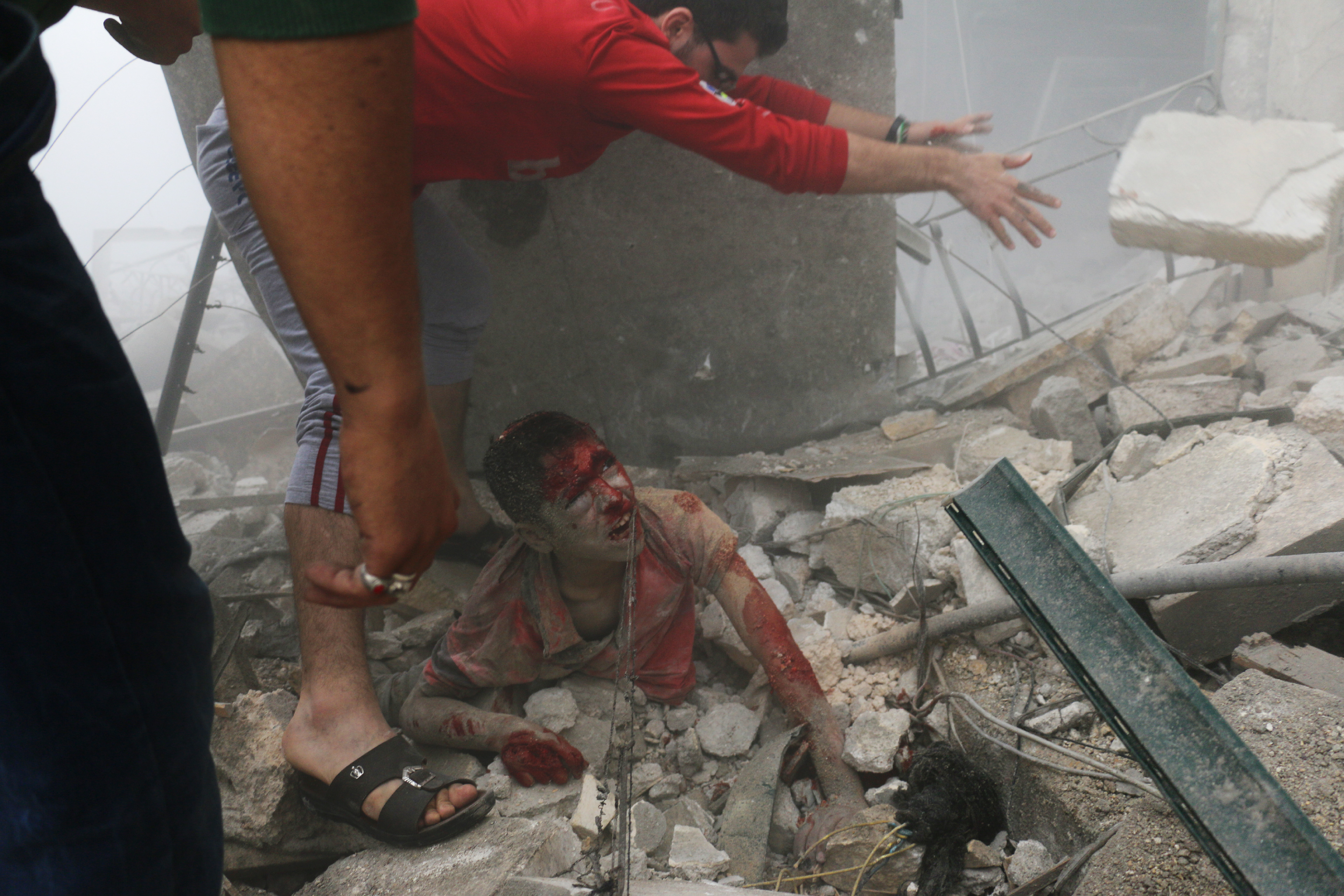 Aleppo, once Syria's largest city and the country's financial and industrial center, was a key battleground in the war between forces loyal to President Bashar al-Assad and rebels who wanted to overthrow him. For four years the city had been roughly divided in half, with the opposition controlling the east and the government the west. 
As fighting intensified in 2016, the rebels became increasingly besieged. Of the roughly 250,000 people who remained trapped in eastern Aleppo, around 100,000 were children. Besieged civilians faced severe food and fuel shortages, and basic infrastructure and healthcare facilities were obliterated.
Despite several international attempts at negotiating a ceasefire and allowing civilians passage out of eastern Aleppo, fighting escalated and people remained. Civil defense workers said civilians were mistrustful of government offers of safe passage; the government said rebels were preventing people from leaving. 
Some were simply reluctant to abandon their homes and property. On 15 December the warring sides reached a ceasefire deal, and on 22 December, following days of evacuations, the Syrian government announced that it had taken control of the city.