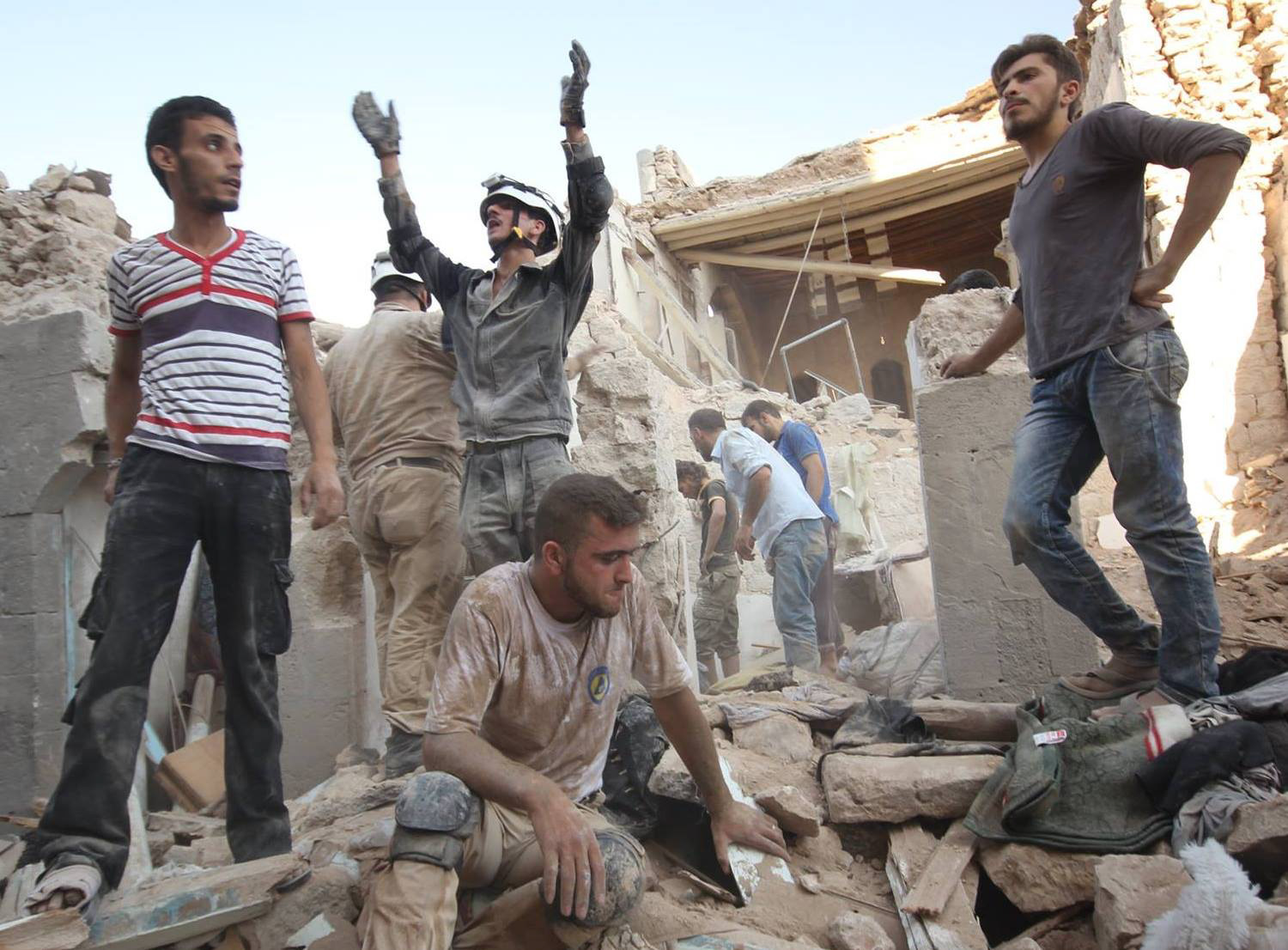 In his early twenties, Loai defected from the Syrian army, which after the war had turned into an army that bombed cities and killed people, to join the Syrian Civil Defense so that he could protect the people.
​​​​​​​
                               A bombing has killed Hasan and Hasan.

You can start the day and expect someone to die, and realize that reality catches up with the thought, more than once, or else, expect the unexpected to guide your day without anything happening, and as a result, your day will be abnormal. 
" It's strange to be suffocated in this atmosphere, to be the backbone of your community. People live a fairly normal life, but in the civil defense center, it's different. To live in suffering every day, to have a flag with each bombardment, to have to go there. Then the day passes and we listen to the stories of others. Sharing this suffering brings about a kind of oppression. Listening to the stories of people in pain makes me feel guilty and think that I am not doing enough. " 
Ismail Al-Abdullah
On July 09, 2016, I found my father at the scene of a bombing where he had just arrived with his fellow White Helmets to help the victims. Like every day in this hell, I took pictures as they tried to save adults and children from the rubble. Each to their own. Suddenly, a second bombardment took place in the same place (the regime's favorite technique in order to 'annihilate the relief forces). 
I was used to it, being blind and lost for a few moments, brushing against death, then grabbing my camera again a few seconds later. This time, I heard my father's colleagues cry out his name… I saw him, on the ground, inert and dismembered. I followed him in the ambulance. He then said to me "I'm going to die, take care of you". These were his last words. 
I grew up in a family where no one really understood my work as a photographer: it was not a "real job". My father was the only one who supported me. I could talk to him about photography for hours, and he listened to me, even if he didn't take a huge interest in it… He just believed in me.