This project, titled "In My Father's Arms" a team worked together to make this exhibition, thanks to The Sisters team for the stunning floral arrangements
Design and collage: Olivia Rohonczy
Floral arrangements: The Sisters
Photographer: Ameer Alhalbi

Prints available here
I DONT HAVE THE WORDS TO DESCRIBE THE HONOUR OF WORKING ON A PROJECT BIGGER THAN OURSELVES, SO DONT READ MY WORDS, JUST TAKE TIME TO READ THE WORDS THAT The Sister and Olivia SO PERFECTLY PUT TOGETHER—— When the chemical attacks in Syria happened in April of 2016, I didn't have the words to express what I was feeling but I still wanted to lend my voice to the conversation for peace and change. I wanted to honour the lives lost in the war and the families torn apart, but I also wanted to have the element of hope - that life would come from the ashes - in some way, the flowers do that.

I found the artwork going viral within the first few days of sharing it and so I reached out to the photographer, Ameer Alhalbi, who took the original photos. Ameer was my age and grew up in Aleppo with his family. When the war began and ISIS began to seize his hometown, while his friends and family fled, Ameer stayed behind with his camera to photograph the war and show the world what was happening. I developed a friendship with Ameer over the next few months and he shared with me stories and memories of his home. It was a privilege to see through his eyes the way he felt about his home. To us, through the scope of the media, Syria was a dangerous place filled with oppression and torment and war. To Ameer, it was his beautiful home, full of colour and life and sweet smells. I soon discovered this was the hope I had tried so hard to incorporate into the artwork: beauty out of sorrow, new life out of the dust.
Paris, October 2018
Déviation:
Déviation is not about my photos style, but about my life, I have included my pictures that are part of the daily routine that I had both in Aleppo and now Paris.

The kind administration in the Chapelle "Notre Dame de la Sagesse" gave me a chance and space to show my work in October 2018. Many thanks to the people who helped me step by step: Xavier Giannoli, Dimitri Beck, Ammar Abd Rabbo, Francis Kohn.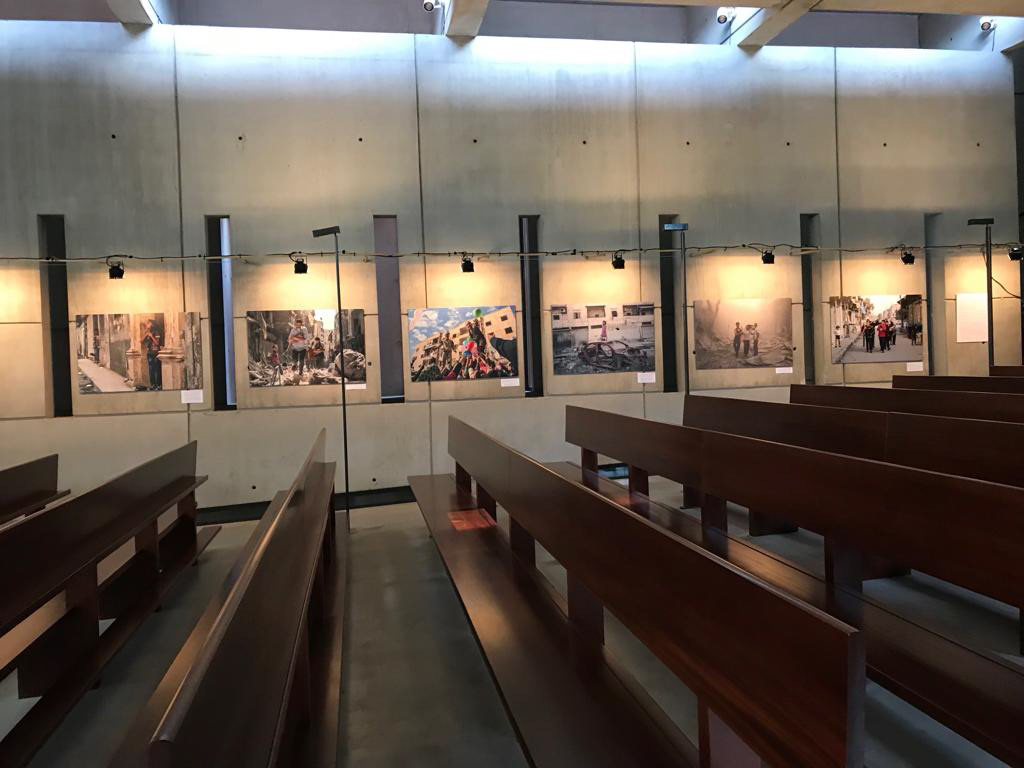 Paris, July 2019
Galerie Fait & Cause
« De la Syrie à l'Europe »​​​​​​​
​​​​